4Carmen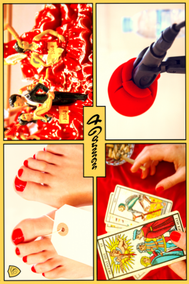 Marc Angelet, Clara Peya...
Òpera de Butxaca
Festival Castell de Perelada, 2014
Centre d'Art Santa Mònica, 2015
Neuköller Oper, 2015



Sinopsi
4Carmen neix de l'encàrrec fet per Òpera de Butxaca i Nova Creació a quatre parelles formades per un llibretista i un compositor per tal de crear quatre peces breus al voltant del mite de la gitana, immortalitzat a la novel·la de Merimée, però sobretot a l'òpera de Bizet. Les obres resultants del projecte, malgrat la seva naturalesa heterogènia, es presenten de forma unitària en una mateixa vetllada que també pretén trencar, o més ben dit apropar, les fronteres entre la lírica i el teatre, entre la música tonal i la més experimental. És amb aquest criteri eclèctic que s'han escollit les parelles de creadors, tot cercant un contrast entre diferents veus i estils. 
4Carmen nace del encargo hecho por Òpera de Butxaca i Nova Creació a cuatro parejas formadas por un libretista y un compositor para crear cuatro piezas breves en torno al mito de la gitana, inmortalizado en la novela de Merimée, pero sobre todo en la ópera de Bizet. Las obras resultantes del proyecto, a pesar de su naturaleza heterogénea, se presentan de forma unitaria en una misma velada que también pretende romper, o mejor dicho acercar, las fronteras entre la lírica y el teatro, entre la música tonal y la más experimental. Es con este criterio ecléctico que se han escogido las parejas de creadores, buscando un contraste entre diferentes voces y estilos. 
4Carmen was born by a comission made by Òpera de Butxaca i Nova Creació to four pairs formed by a librettist and a composer. The comission was to create four short pieces around the myth of the gypsy immortalized in the Merimee novel, but especially in Bizet's opera. The resulting works from the workshop, despite its heterogeneous nature, are presented as a unit in the same evening that also aims to break, or rather approach, the boundaries between poetry and drama, between tonal music and more experimental. It is with this eclectic approach that the creators have been paired, seeking a contrast between different voices and styles.
Fotos